Dec 16, 2017
This episode marks new territory for the podcast — it's the first episode to feature both a numeral 1 and — and — a numeral 3 in the title. Can you believe it? Totally amazing.
If I weren't already slouching in my hot tub as I type this, I would totally have to sit down just to take in the magnitude of that milestone.
Give me a minute, will you?
(Steam rises. Glass of alcoholic beverage sweats. Eyeglasses fog up.)
I'm back!
I've Got Ice, So…
Have you ever wanted to know the complete, deep, technical details of ISO? That measure of sensor sensitivity? Me neither, and I'm not going to tell you (because I don't know), but I will give you a shallow overview of its history and the two very simple things to remember about it as you use your camera. There's ice in the cooler.
I shot this scene after sunset, so the high ISO version wouldn't be a pure white exposure, and you can see very subtle increases in noise in the sky as we move from the ISO 50 version to the ISO 12,800. Step up four more stops (doublings) and ISO 204,800 is a noise bonanza. Notice, though, that in the body of the saguaro cactus the very slight noise that grows, heading up to 12,800, is almost un-seeable as the details of the image are more important. But noise and mottled colors and softness are all un-mistakable at the highest setting. So, lots to work with, but choose with care. These were shot with a Nikon D4; the D5 is apparently even better.
Put a Moose on Your Back
There's a noted nature photography that worked with camera bag maker MindShift Gear to craft the kind of backpack he'd like for lugging his gear out into the wilds. The photographer? Moose Peterson. The backpack? The MP-3 V2.0. I had to adjust how I approached storing and retrieving gear with this product and, ultimately, figured out why it's a good thing. Adjust the ratio of rum to coke to your liking, and kick back till the rum kicks in, while I do some 'splainin'.
Above, the MindShift Gear MP-3 V2.0 on a rock in front of a much bigger rock. Below, resting on much smaller rocks and a Nikon D4 with 200-500 mm f/5.6 lens resting on it. You can see that, even with the lens hood in its useful position, the combo would fit in the backpack as assembled.
But wait! There's more!
This bag is not for everyone. It holds a lot of gear, maybe more than you need (though they make a smaller version (and a larger version) too), but whether this is your bag or not, MindShift Gear has got a deal for you — use this link to shop and if you spend at least $50 you can choose a free product from among a nice list of accessories (I saw one accessory that normally sells for $35!) and get free ground shipping. And, by the way, as I mention in the podcast, the warranty on their gear is for as long as the original owner keeps owning it! https://tinyurl.com/ATPpod-MSG
Learn By Loving
Dave Hannon retired five years back and then picked up a love he'd left behind. No, not a high school sweetheart — photography! He hails originally from the San Fran hills but now makes his home closer to the San Tan mountains. In these five years he's developed his skills and opinions about the art, craft, and study of photography. He is an amateur in the original sense of the word, a sense we touch on in conversation and that I say is a good thing. You say swizzle sticks are shaped like monopods? Um, sure! How much have you had already?
Above is Dave Hannon, and below are places where you can see his work (plus a link to Boyce Thompson Arboretum State Park — you'll understand why when you listen).
https://www.flickr.com/photos/127665849@N04/
On Facebook: dwhannon.photog
https://www.instagram.com/dwhannon.photog/
https://azstateparks.com/boyce-thompson
The Thoughtful Mug
Paris Hilton recently made some claim about inventing the selfie. The claim was widely debunked (the first selfie is from 1839) but neither the first (an American, of course!) nor Ms. Hilton's showed much thought. "Picture of me" would have been their very obvious captions if captions were needed. Nothing to really think about. I think we can do better and the photo tip this time 'round is to do better. Think before you shoot, and listen to this segment before you think. And I think you'd better have a seat before you spill your beer.
Lots to look at, but my eye is constantly drawn back to the shape of the guy's shadow, the shadow of the guy holding a camera so it doesn't look like he's holding a camera.
If you didn't know what I look like, you would not know that a picture of me was me. But if you'd known me from 1974 to 2001, you'd recognize this '68 VW Bus and immediately think of me. (Bought new by my dad in late '67, I started driving it in high school and it sits out back of my house partway through a restoration.)
It Only Sounds Fishy
The photographer, writer, and workshop leader Rick Sammon is known for not just his way with a camera, but for his pithy expressions of photo wisdom. I open the quotational segment with this fine example, "the camera looks both ways." See? Pithy. Hopefully pithy enough to lure you into handing me a towel and then enjoying what more I say he said. Holy mackerel, that was quite the musical belch. Do it again! (And check out Rick Sammon's web site, ricksammon.com)
Last-Minute Freebie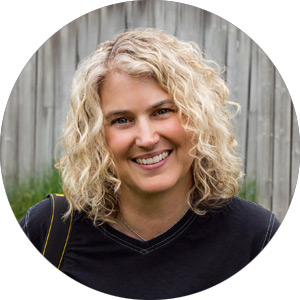 Holidays are a great time to get photos of those you love, live with, or visit, and Nikon Ambassador Robin Layton posted some tips for making those photos. I don't spill the beans in the audio, since Robin is the one with the tips, but here's a shorter URL for your tip-viewing pleasure. https://tinyurl.com/ATPpod-Nikon-portrait Prost!
Last Call
Wow! Look at the time! Episode 13 has splashed down and, like Apollo 13, it wasn't a complete disaster, right? We had some fun, we went places, parts of the ship exploded and we had to cannibalize other parts of the ship to make it home, and now that we've splashed down into this hot tub, everything is copacetic. I'm just gonna relax for while, okay?
Thanks for listening. I can't ask it enough, but please start a conversation by leaving a comment, a question, a quote, or a joke. I'll be happy to hear anything you've got to say. (And by "hearing" and "saying" I mean "reading" and "writing" — throw in some 'rithmetic and I'll be all learned up!)